Home

/

Gardol cold glue release agent; 5kg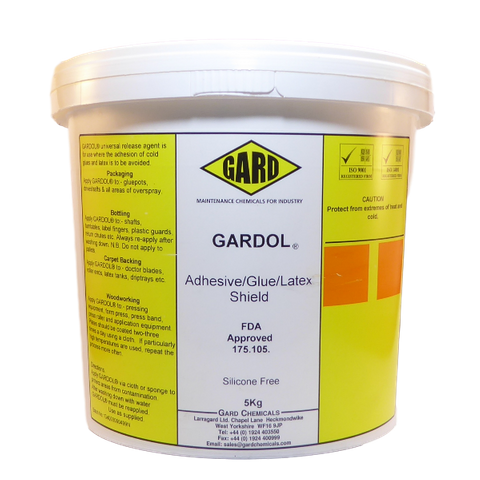 Gardol cold glue release agent; 5kg
Downloads
Description
Description
* Prevents unwanted build-up of cold adhesive and glues on machinery / equipment.
* Improves work flow and saves valuable down time.
...Simply apply Gardol to any areas that become contaminated with adhesive using a clean cloth or sponge - a little goes a long way!

* Can be used like an anti-seize... use on o'rings, threads, nozzles, glue/starch trays etc, anywhere that can make future dis-assembly or cleaning difficult.