Home

/

Gard DEV 16 PVA & Emulsion Cleaner; 1L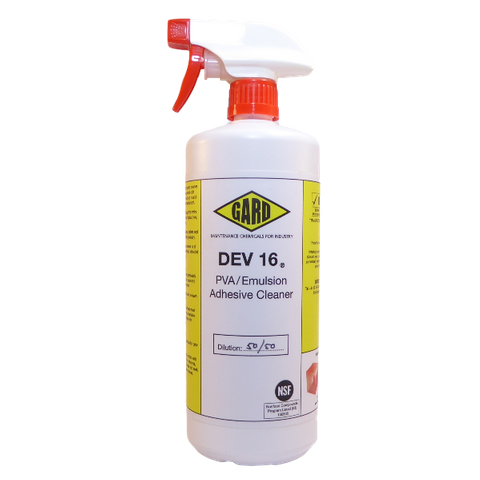 Gard DEV 16 PVA & Emulsion Cleaner; 1L
Description
Description
Benefits

Powerful

The unique formulation of DEV16 enables users to circulate the product through the whole pumping system which in turn, will give a deep cleaning action to the glue lines, spray valves etc


Superior Benefits

DEV16 will quickly penetrate and breakdown cured starch which accumulates around plant and equipment.


DEV 16 may also be used to clean roller systems, pallets and shafts within the bottling / labelling industry.



Safe to Use

DEV16 is non-toxic, non-flammable and completely biodegradable.



Easy to Use

Add DEV16 to hot or cold water (preferably hot) at a dilution of 1:4 parts water and circulate through the system. Alternatively, use at the above dilution to wash areas clean.

Easy to follow instructions one every pack.